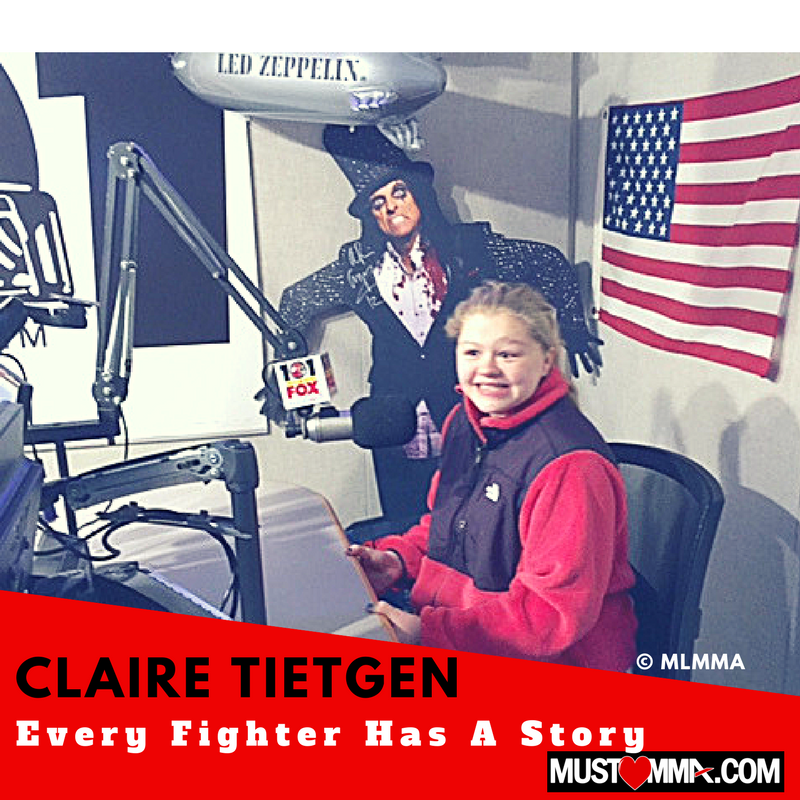 MustLoveMMA's Susan Cingari speaks with 12 year old Claire Tietgen about how mixed martial arts helped her overcome bullying in school.
Bullied mercilessly as a child young Claire wrote in her diary " I want to die", and her parents had almost given up hope until she found the sport of Mixed Martial Arts.
Today Claire can not only defend herself against bullies in school and out, but is a well decorated MMA champion with 9 Gold Medals.
And if that was not enough Claire's story touched the heart of UFC's Social Media Manager, Shanda Maloney who went all the way to the top and got UFC president Dana White involved who then invited Claire and her dad Charles to watch their very first UFC fight - UFC 183.
But the fairy tale doesn't end here, because young Claire had hopes of meeting her idol UFC champion Ronda Rousey and guess what she got her wish again - Thanks to the UFC.
In this inspiring interview, you will meet Claire and hear her talk about being bullied, see her train, but more importantly this is a moving story of how one young child was able to turn her life around with her new found love of sports.
It's also a story of hope for the one in four students between grades six through 12 who experience bullying in the United States.
Now Claire wants to spread the message that Bullying Can Be Stopped.
So if you would like to find out more about Claire and her family's efforts to combat bullying. Check out their website at: www.welcometothetietgens.com
Follow Claire on Twitter at twitter.com/clairetietgen